A bit about me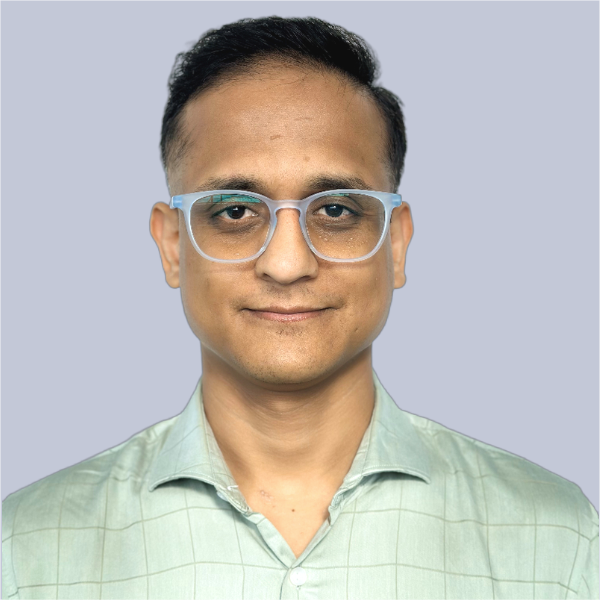 "I'm not a great programmer, I'm just a good programmer with great habits."
{No day without code}
In over nine years of software development, I have learned to be practical in software delivery, and continuous improvement of best practices with the latest tools and methodologies. I am energetic and geek who loves his job. I live and breathe all the technologies I work with. Cloud and web development is what I enjoy every day.
Self-motivated, passionate and driven developer. I love writing, reading and discussing the code.
Recognized for extensive analytical skills to solve business problems using a broad range of proven methodologies and techniques. Meeting deadlines and always exceeding expectations.
I am very comfortable working to tight timescales by leading and managing teams to get a project over the line to completion. On the flip side, I am also very happy to work independently, or with a team, for someone else with a "no-ego" attitude.
I contribute regularly to the open source community and strive to give back in whatever way I can. I try and write one post per month based on stuff I've learned on the job.
I enjoy writing high-quality code.
Personal Details
Name:

Ashish Patel

Date of birth:

April 14, 1991

Nationality:

Indian

Marital status:

Married
Interests
There are many things I enjoy doing other than developing.
I like to do internet surfing. I also like:
Travelling
Listening songs
Watching movies
Tools of the trade
Macbook Notebook
Sony Vaio-FW
iPhone 11
Nikon D5600
I'm proud to be member of AWS Community Builders program.
I'm a huge fan of understanding the concepts of how the technology works.
Cloud-native applications, Kubernetes and Infrastructure as Code (with Terraform) are my favorite topics these days.
From my point of view, Docker and Kubernetes build the base for modern, robust, and distributed applications.
I love to share my knowledge about cloud and software architecture to inspire customers and individuals.
I am supporting development teams on their journey from legacy software systems to scalable cloud-native applications.
An analytical Cloud Architect with deep expertise in AWS and Azure, and experienced software developer with proficiency in Microsoft technologies.
Analyzed and developed technical solutions and architectural approaches to complex business problems from Proof of Concept to development, testing, production implementation and support.
Deep systems architecture and engineering expertise in cloud and approaches to address their security considerations.
Successfully designed and delivered scalable, highly available, fault-tolerant and secure cloud solutions for many clients.
Successfully migrated complex, multi-tier applications on Cloud.
Ability to translate traditional IT infrastructures to global cloud deployments.
Select appropriate Cloud services to design and deploy an application based on given requirements.
Implemented cost-control strategies.
Knowledge of hybrid public cloud design concepts.
Very good understanding of Cloud IaaS, PaaS and CaaS services.
Able to communicate effectively with both technical and non-technical project stakeholders.
Implementing software development lifecycle procedures, ensure scalable and reusable architecture.
Resolved clients or sales concerns and revise proposals as needed.
Good knowledge of object-oriented programming and software design patterns.
Ability to code software according to published standards and design guidelines.
Good at communicating with client, explaining him the situation, and managing expectations.
Quick and Self learner, Good grasping power
Co-operative, Adaptive nature, Enthusiastic
Self-confident, Positive attitude, Flexible
Decision-making and Problem-solving
Quality oriented, Teamwork eagerness
Ability to accept constructive feedback
Ability to plan, Analytical mind, Abstract and clear thinking
Strong work ethic, Hungry for growth, Pragmatic and Punctual
Deep and broad technical experience
Fearless refactoring, Willing to leverage existing Code
Good at Time and Task management
Independent functioning with minimal supervision
Willingness to learn (trending technologies)
Commitment to quality and a thorough approach to the work
Good at identifying project requirements and acting on the same
Proactiveness in suggesting the technical solution/changes which project demands
Random facts about me
I wanted to be a artist
But I wasn't good enough for it
I love hip-hop music
I usually listen to Eminem, Drake, JayZ, Kanye West...
Some of my favorite songs
Eminem

'Till I Collapse
Sometimes you just feel tired, feel weak, When you feel weak, you feel like you just wanna just give up. But you gotta search within you, try and find that inner strength. And just pull that shit out of you, and get that motivation not to give up. And not be a quitter no matter how bad you wanna just fall flat on your face.